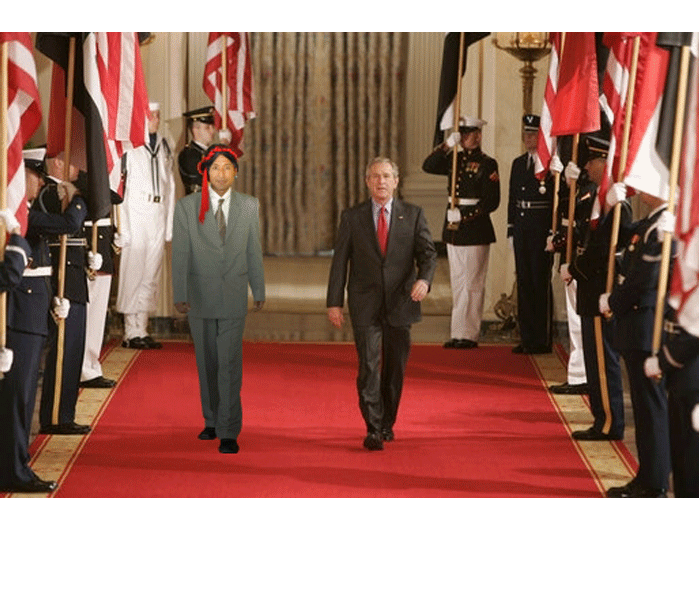 Tibetan Prime Minister on a US State visit Amazingly, I got to talk through this image with the then Prime Minister, Samdhong Rinpoche in 2007 when he visited my exhibition "What if"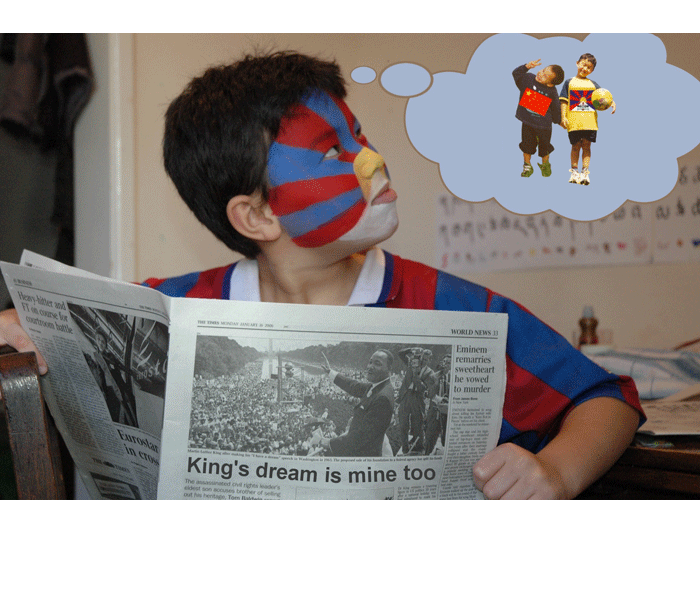 I have a dream Taking inspiration from Martin Luther King, I hope for Tibetan's civil rights alongside universal human rights.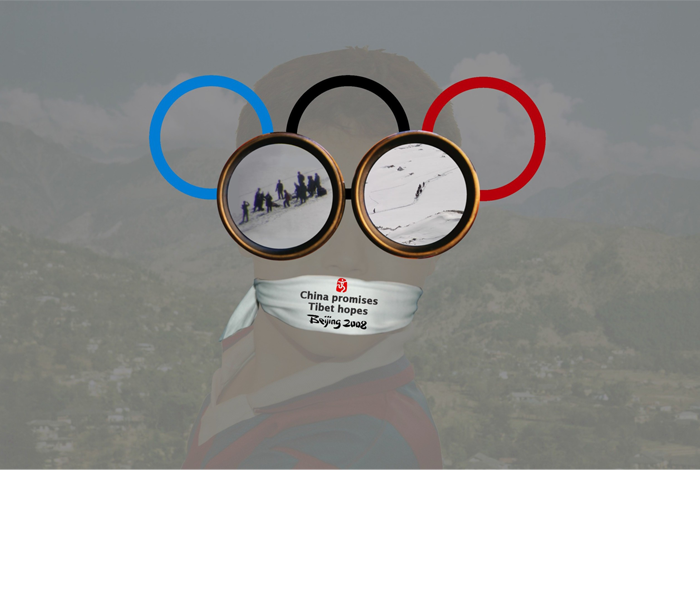 Olympian ideals of peace & brotherhood ?? Painted in the run up to the games in Beijing and after the shooting of unarmed tibetans on the Nang Pa La Pass by the PLA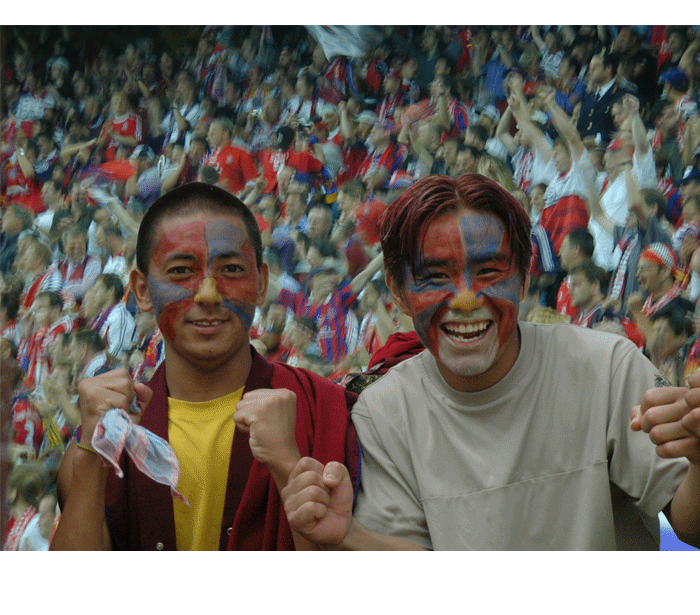 Cmon Tiiiiibet Dearest wish - to be able to support your country's team in a sporting event.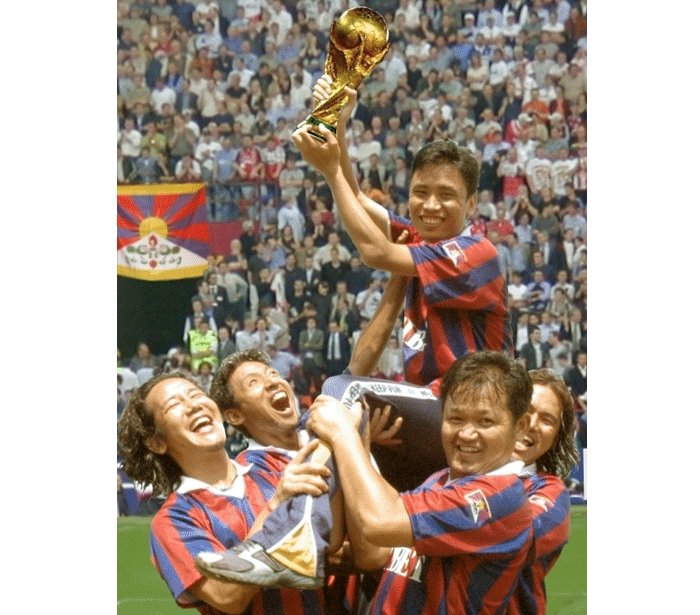 Tibet wins world cup 20XX Every dream come true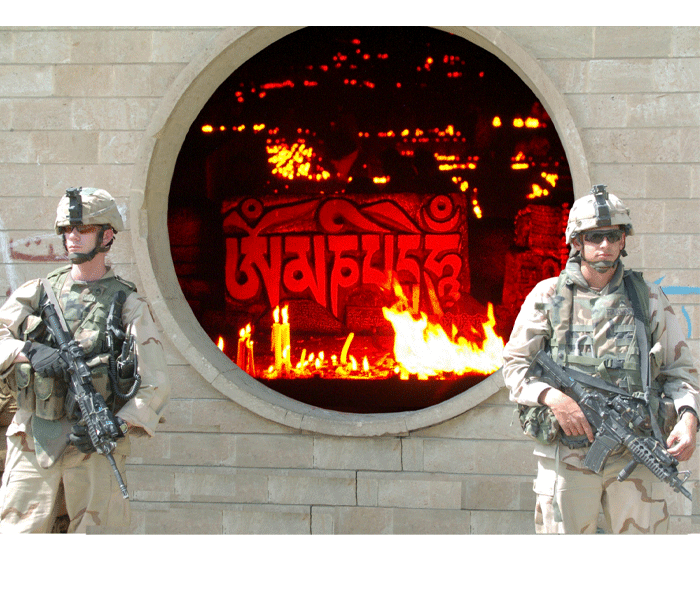 US forces deploy in Tibet What price compassion and prayer compared to oil - where is the the international support for rights inside Tibet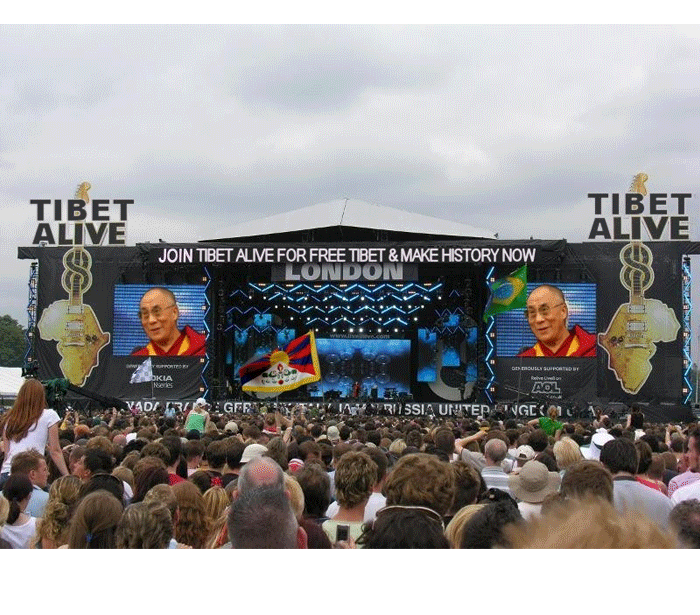 Tibet Alive World Concert Well, one day it could happen, couldn't it ?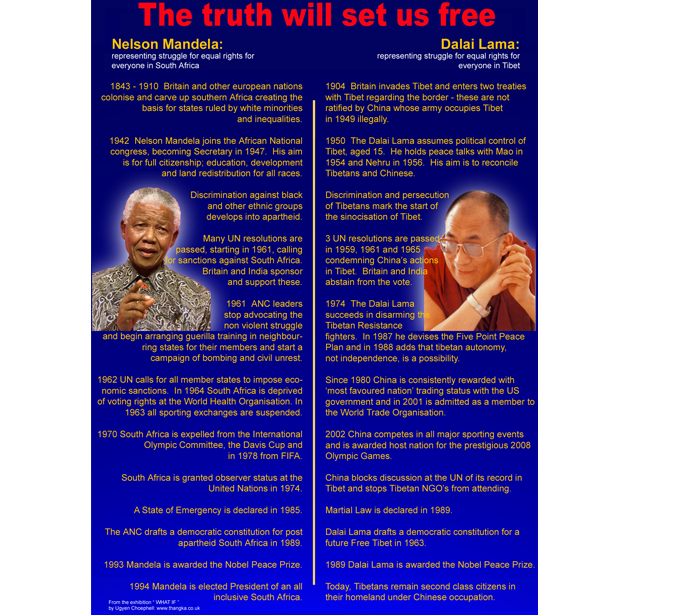 The Truth will set us free A comparison between the world response to the South African and Tibetan struggles, personified by Nelson Mandela and the Dalai Lama