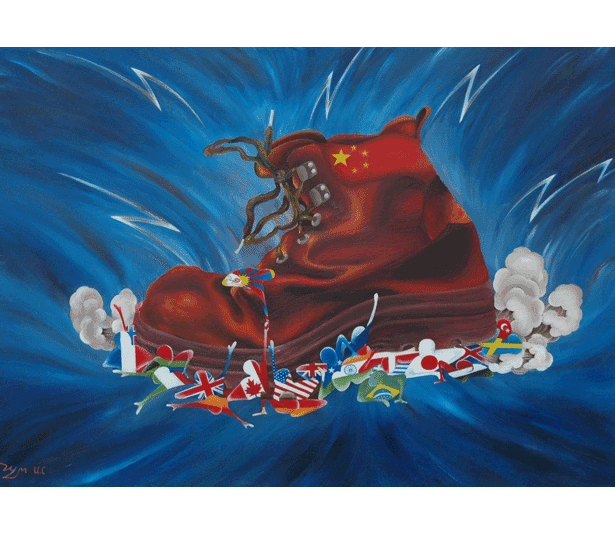 The Future ? A hope that people may become aware through the situation of Tibet of what the future may bring if business is the only politics of the future. Painted in 2003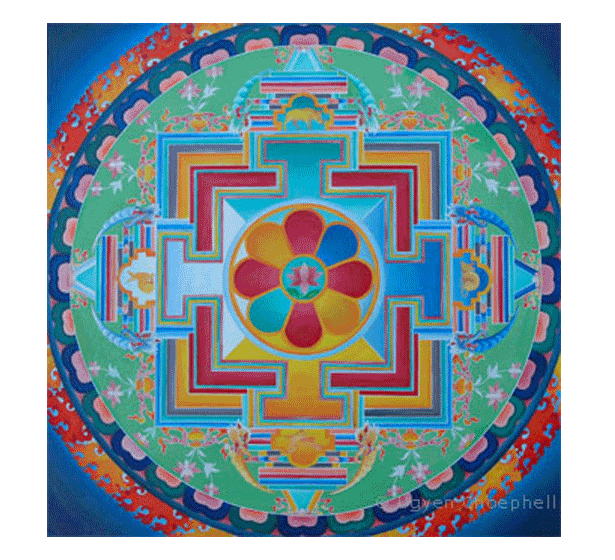 Contemporary Mandala Painted in oils.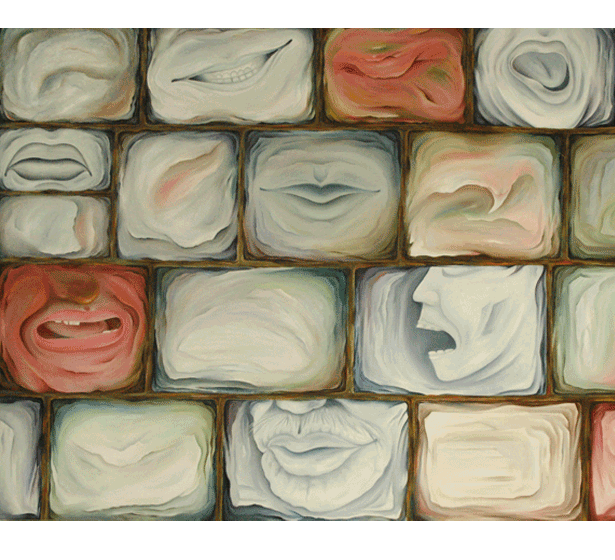 Every stone has its story Inspired by the railway embankment we used to live next to.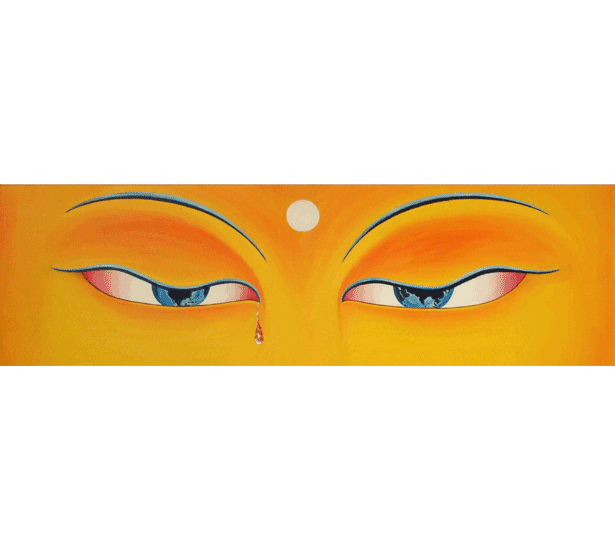 Compassion The eyes of Buddha look down upon the world and weep fiery tears of compassion for the havoc we have made of our planet. Painted in 2003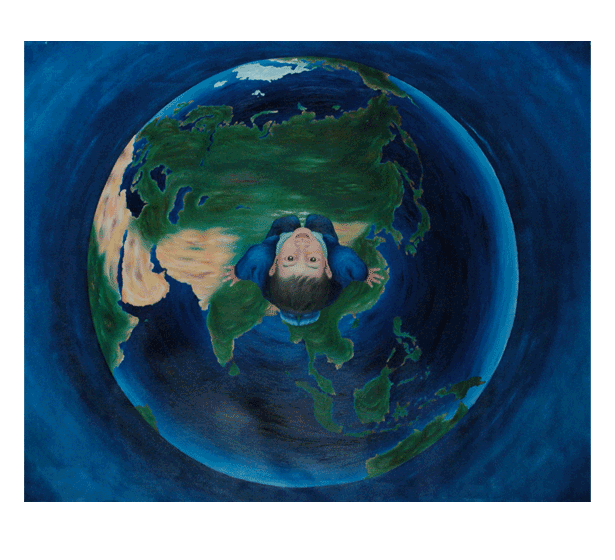 Self centred world view Painted in 2004 to contest the view that we consider ourselves to be at the centre of our world.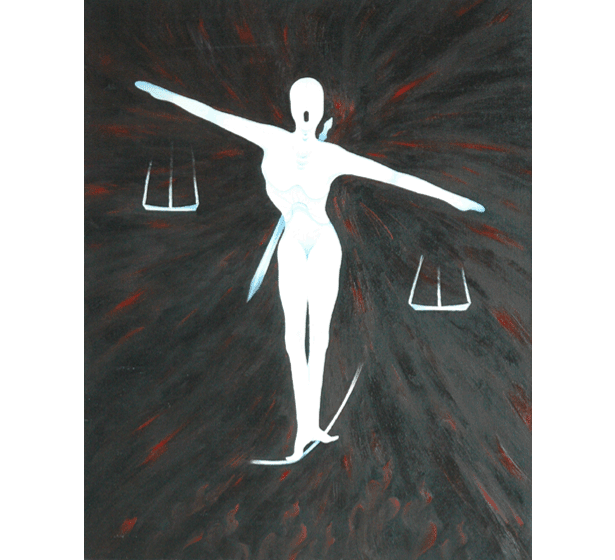 Justice The balancing act between law and justice.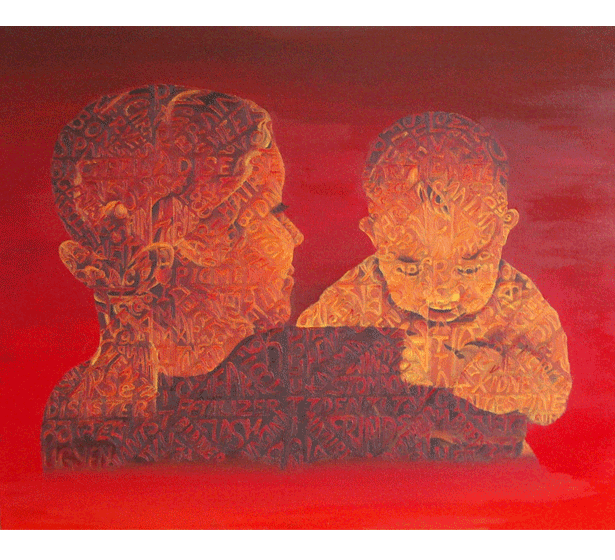 Interdependence Exploring the buddhist concept of interdependence - depicted here through the many words that make the whole image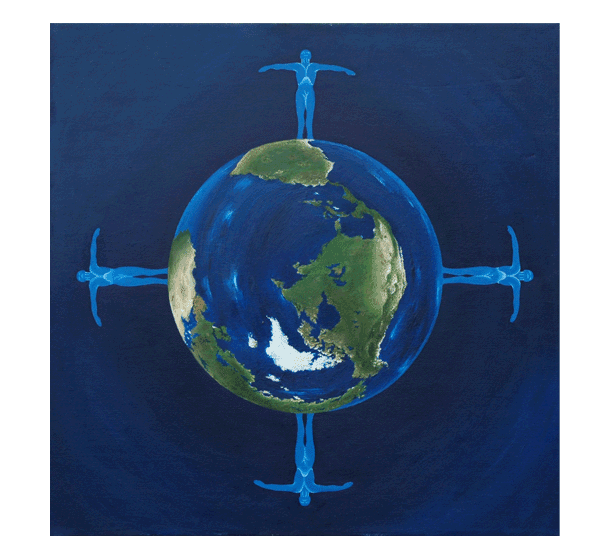 Up ? Which way really is up? Challenging the strict concepts and labels of our world. All things are relative and interdependent.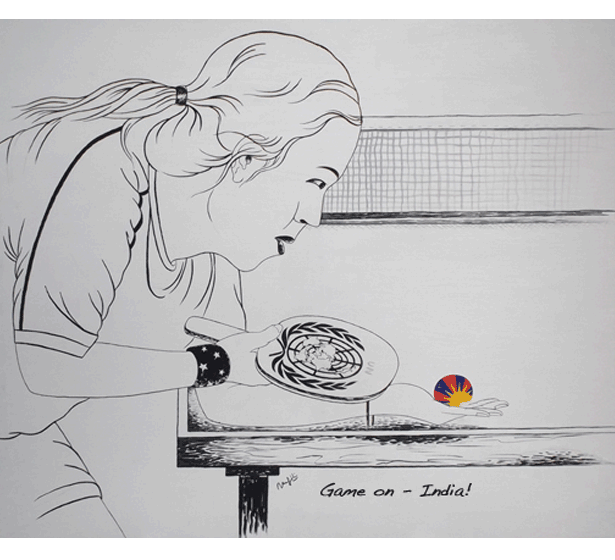 Game Over Analogy of the politics of the UN with China as a permanent member can veto any issue it seeks to avoid - like the Tibet issue.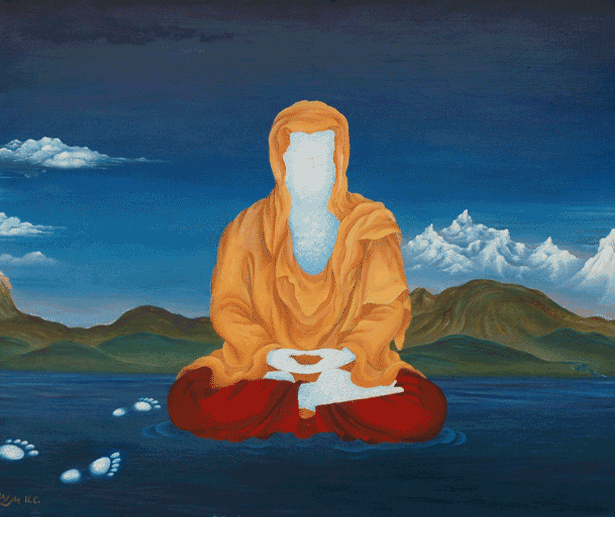 Emptiness Underlying concept of buddhism, emptiness means the absolute, the underlying potential that allows all relative concepts to arise.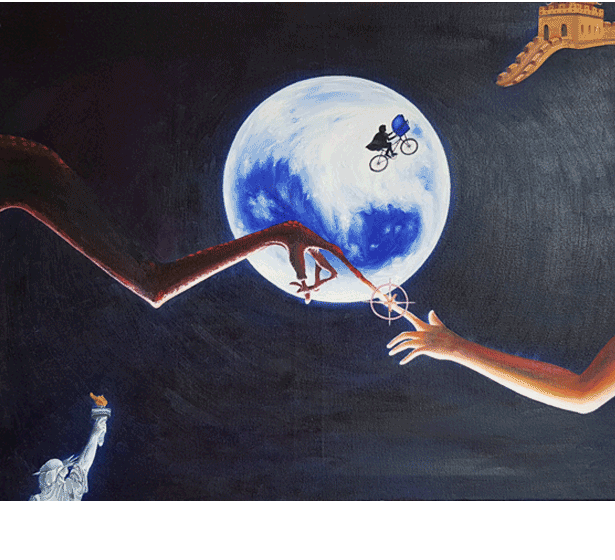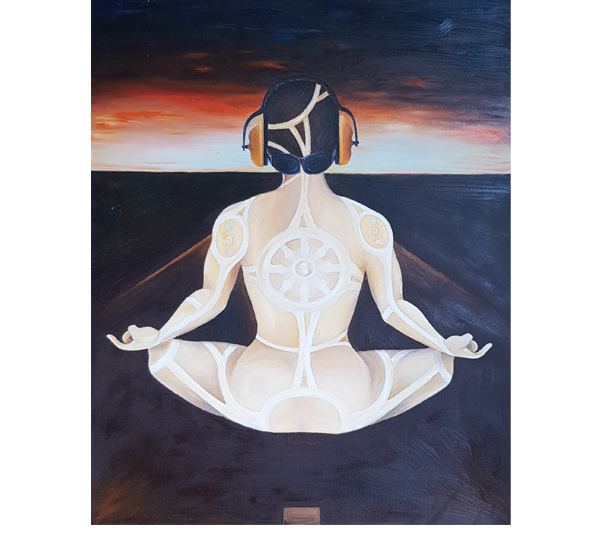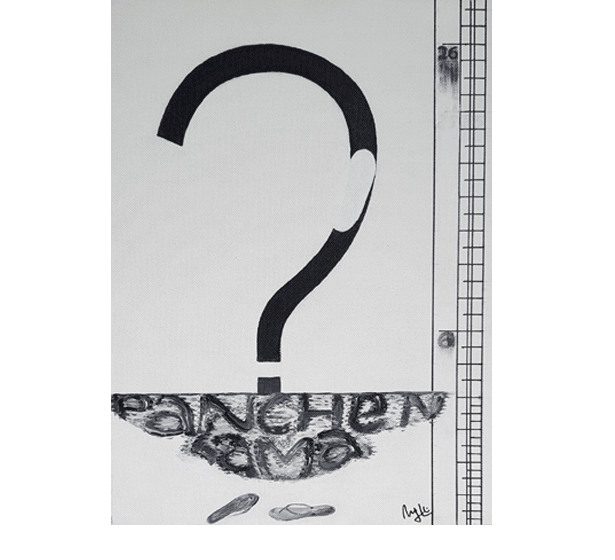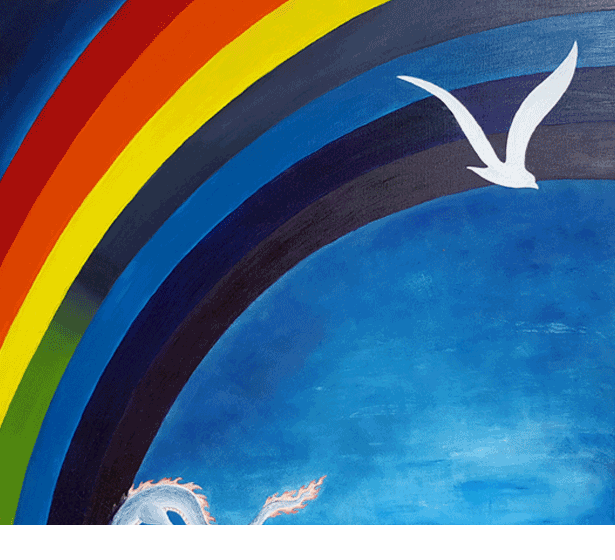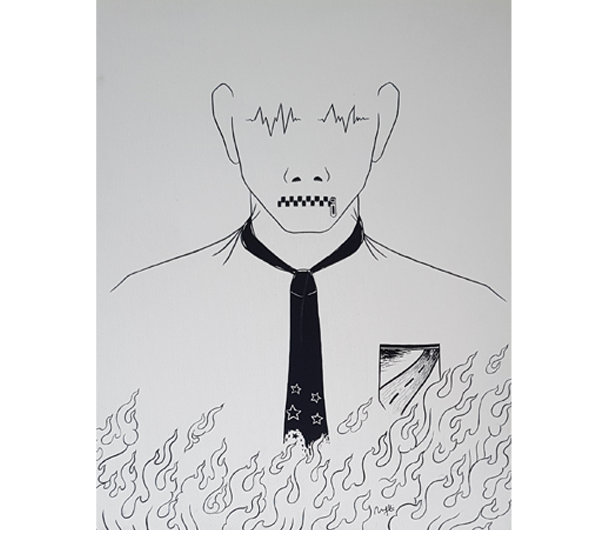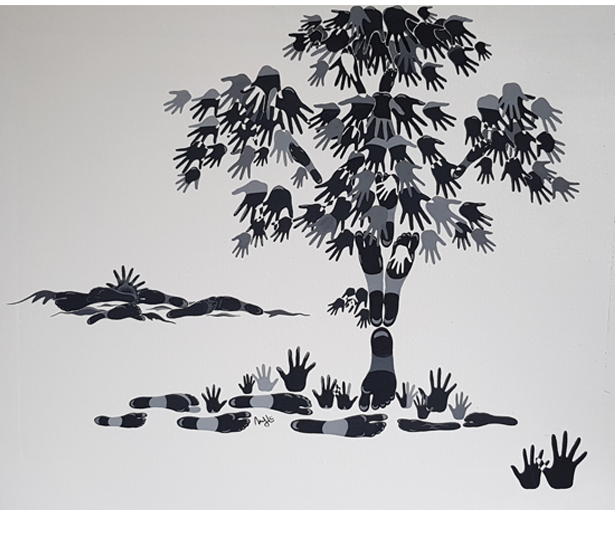 Family Tree