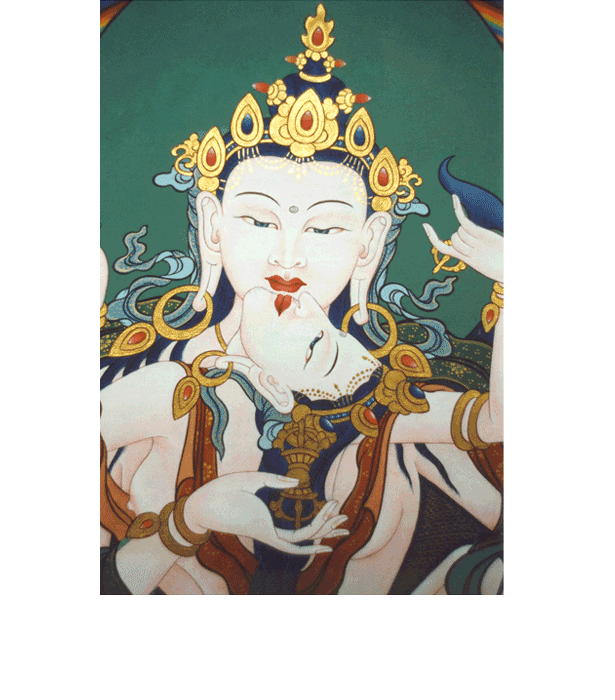 Vajrasattva Close up of Vajrasattva & consort. Vajrasattva is the symbolic face of purity and forgiveness of past sins.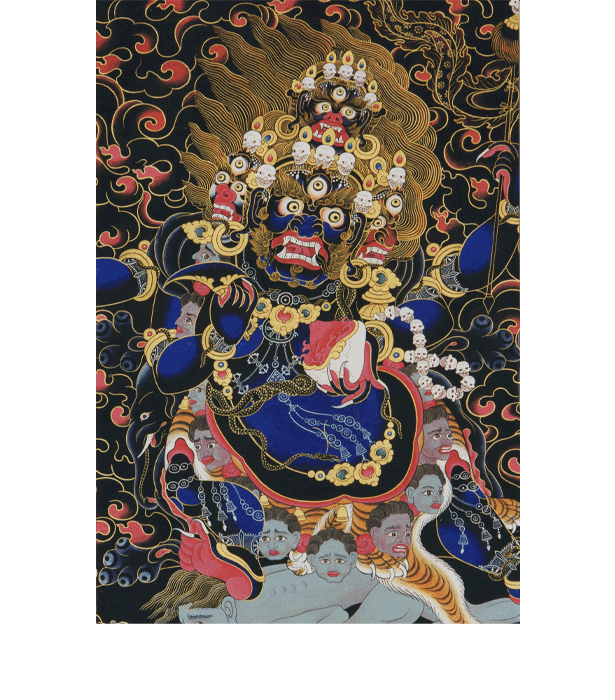 Mahakala Painted in 1998, this is Mahakala, an emanation of Chenresig (compassion) used by practitioners who need a more forceful image to help practise overcoming the negative emotions such as jealousy, hate and anger.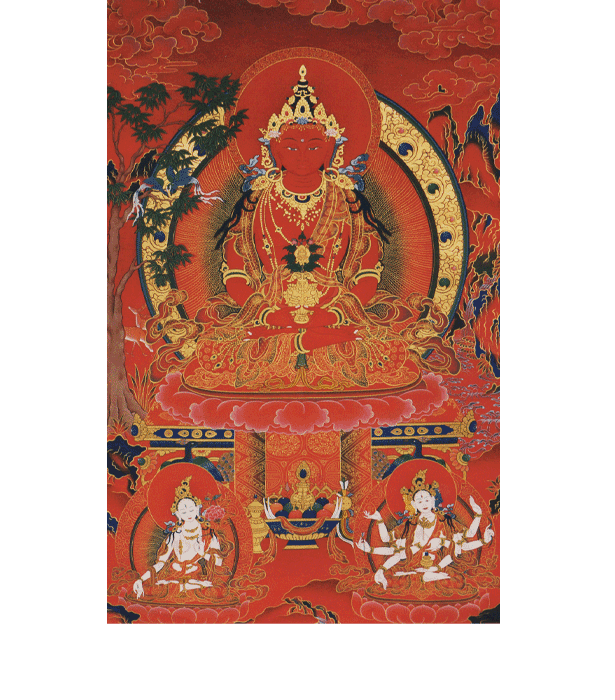 Amitayus
This is an example of a 'mar thang' or red thangka and depicts Amitayus who represents eternal life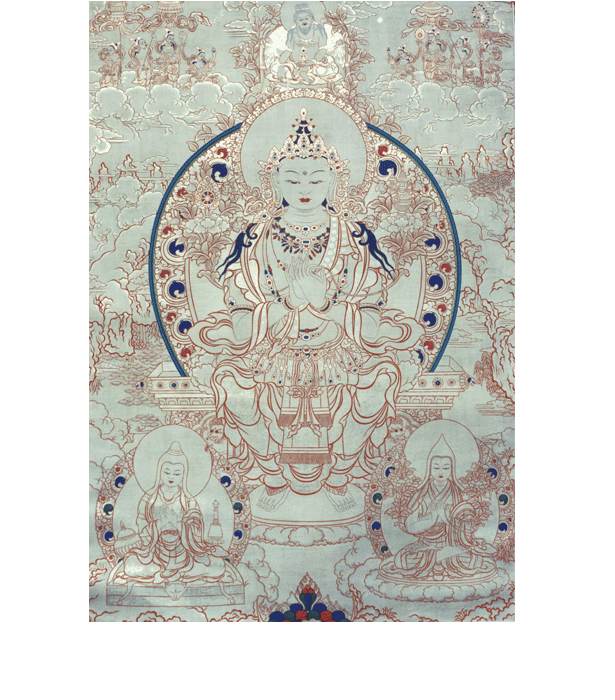 Maitreya The Buddha of the future, here painted in silver with details burnished in.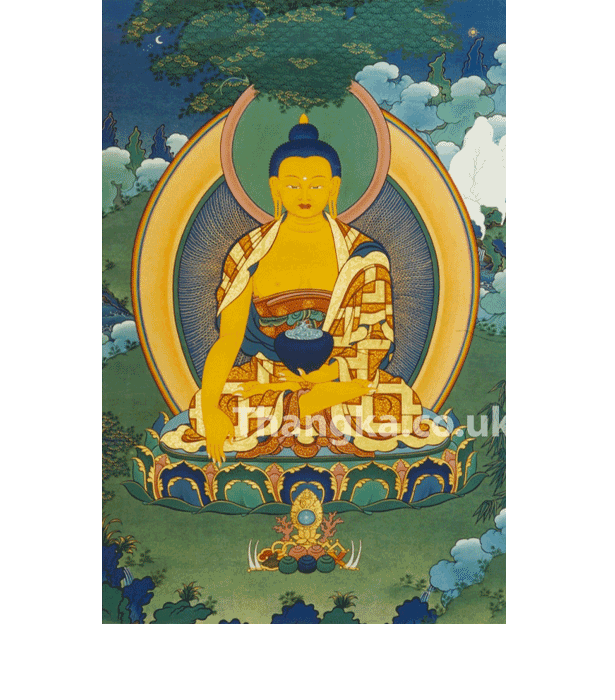 Buddha Sakyamuni Classic depiction showing Buddha Sakyamuni, the buddha of our present era, obtaining enlightenment under the Bodhi Tree. Painted in Men Nying Style.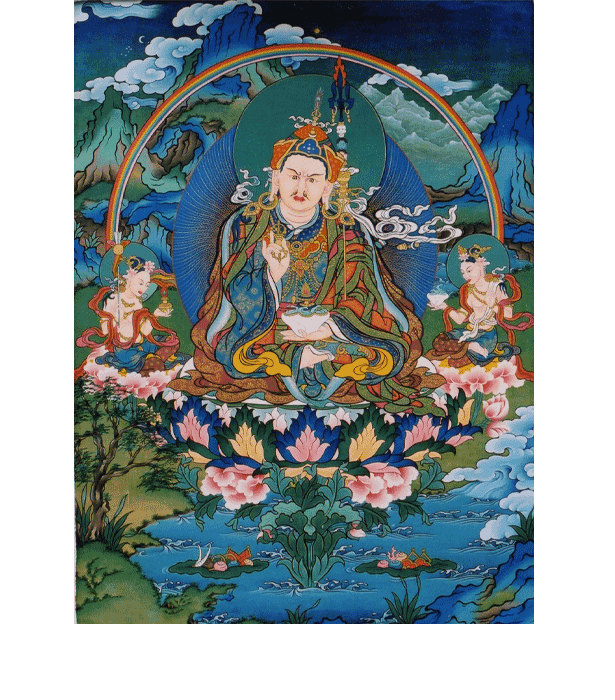 Guru Rinpoche Depiction of the Buddhist master, Guru Rinpoche, who brought the teachings to Tibet in the 8th Century.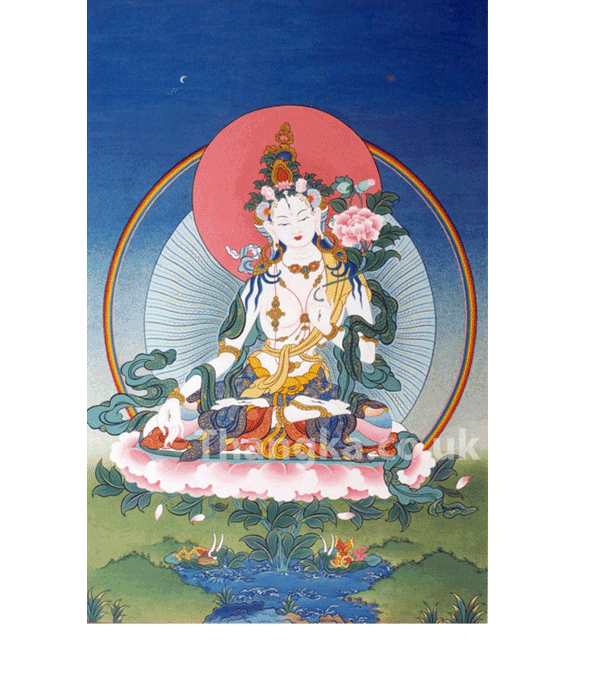 White Tara The personification of compassion and longevity of life, White Tara is bestowing blessings.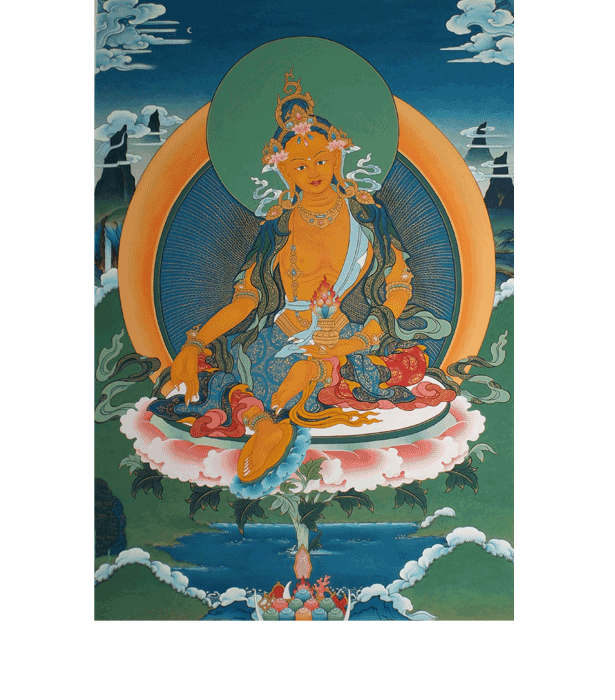 Yellow Tara Wishfulfilling Tara bestowing blessings, painted for meditational use with simple background.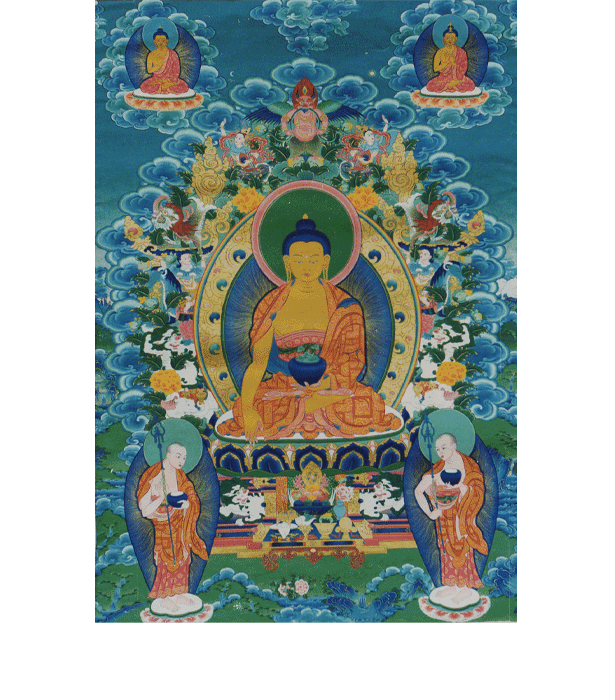 Buddha with Disciples I painted this in 1995. It depicts Buddha Sakyamuni flanked by his two main disciples.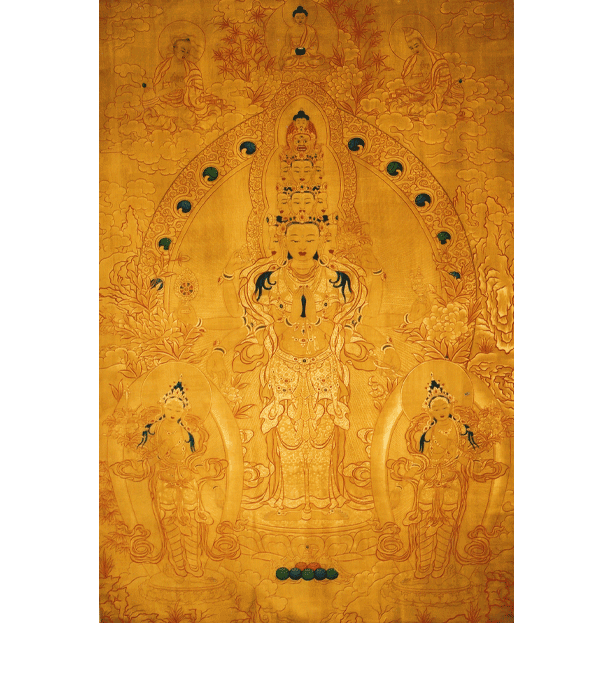 Chenresig Embodies the principle of universal compassion to all sentient beings.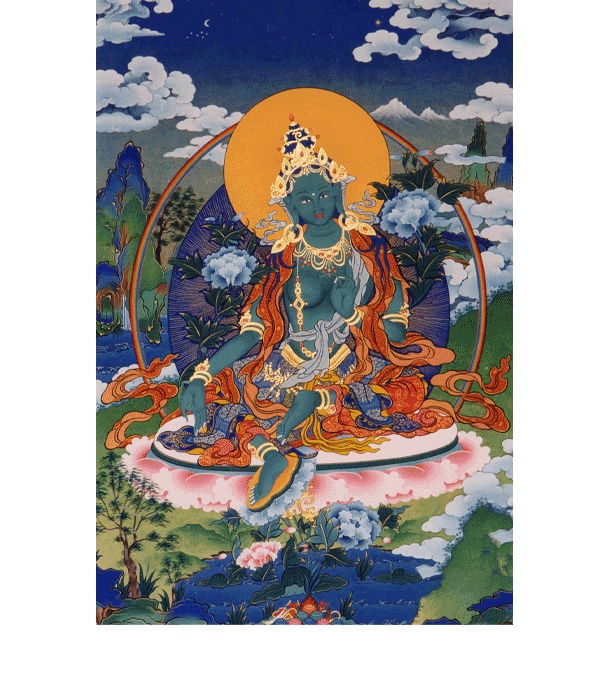 Green Tara Symbolises the principle of practising active compassion to all sentient beings.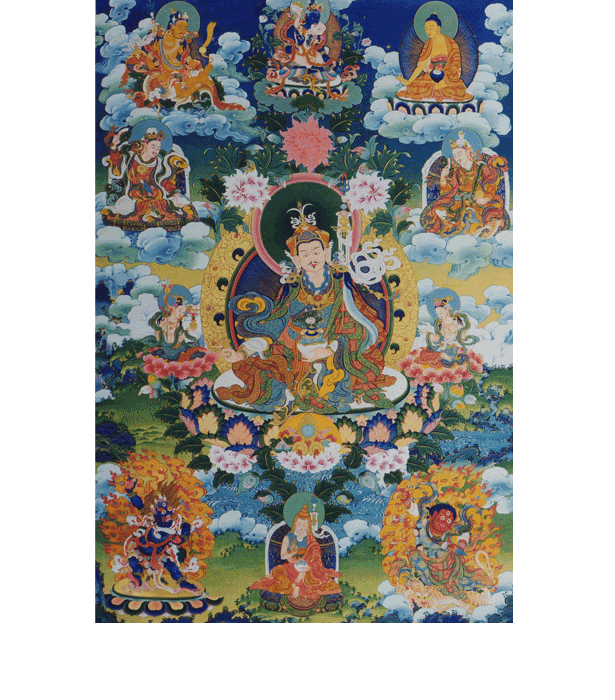 8 Forms of Guru Rinpoche A Thangka depicting the different manifestations of the 8th century buddhist master, Guru Rinpoche.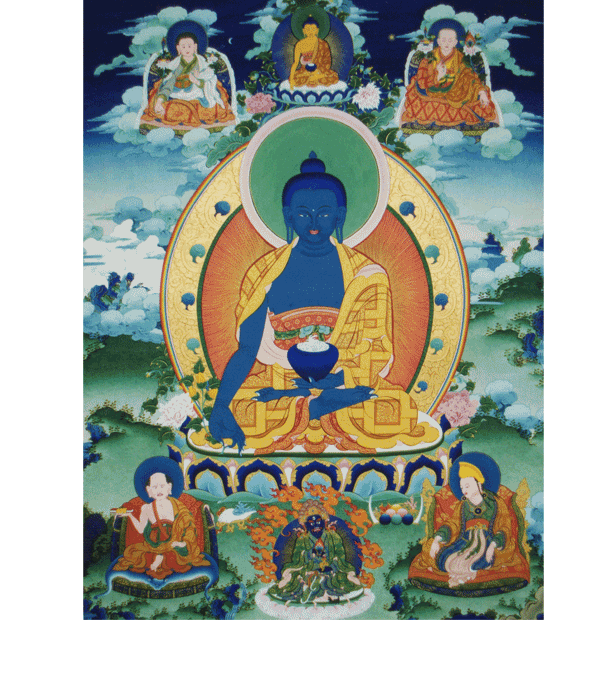 Men Lha - Medicine Buddha Dark blue as lapis lazuli, used for curative properties.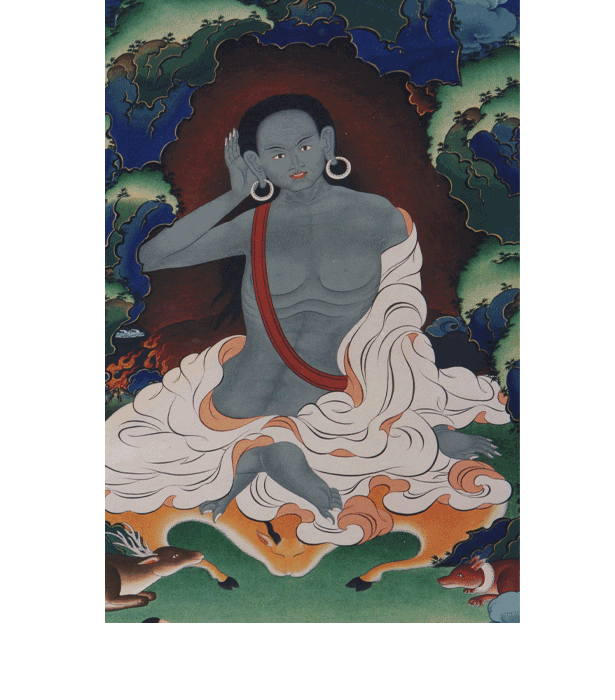 Milarepa Detail from meditational thangka of the mystic, Milarepa.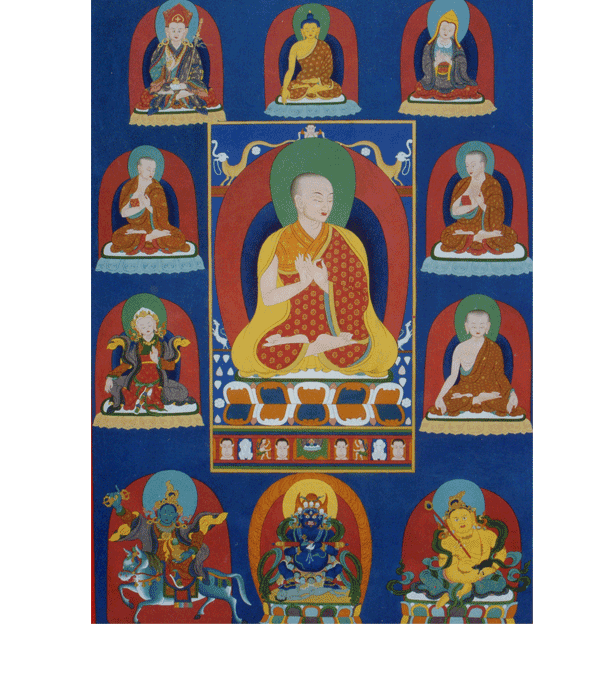 Rinchen Sangpo I painted this for a monastery in Purang, Western Tibet. Modern thangka in the 11th century style of the region.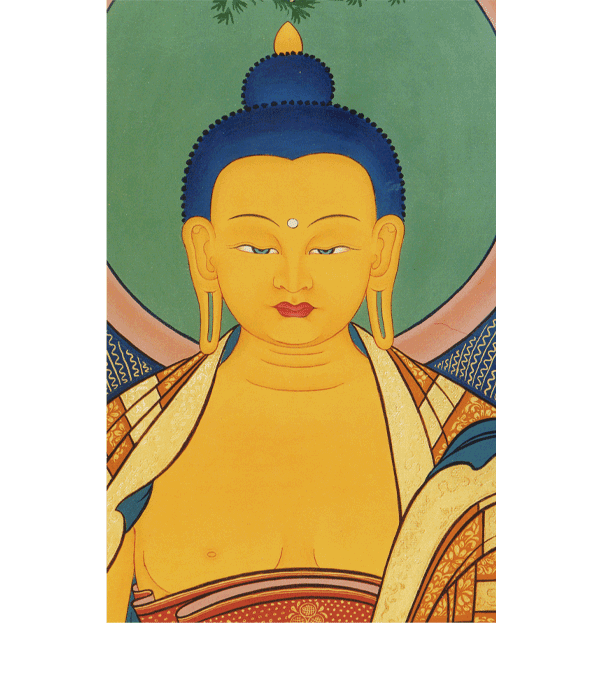 Buddha Detail from a thangka of Buddha Sakyamuni.